Balloon decorations are a fantastic way of adding instant colour, movement and joy to any event be it a wedding, house party or corporate event.
They are also offer great value for money as decorations allowing you to create a stunning impact in larger venues and offer a complete wow factor in homes!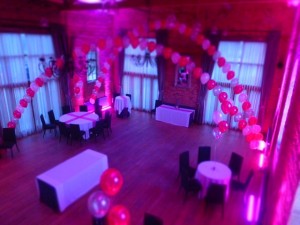 Create the Scene belongs to the National Association of Balloon Artists and Supplier (NABAS) and the Qualatex Network so can be assured of a professional, reliable and safety conscious service.
Balloon arrangements can be created in any colour or theme to suit your event.
Our balloon arrangements include: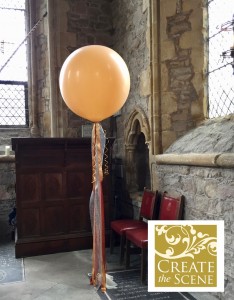 Balloon bouquets for table centres
Classic and Organic Balloon columns and arches
Sculptures and globe balloons
Balloon clouds
Foil letter and number balloons
Balloon Releases for Funerals and Events
We are privileged to provide small balloon releases for funerals and memorials, to commemorate and say goodbye to a loved one. It may be a source of comfort and a tangible and poignant way for individuals to express themselves in saying good-bye.
This act can be particularly memorable for children at a funeral.
Accessories and Balloon Printing
We also offer a printed foil and latex balloon service for promotion and un-inflated balloons and supplies for anyone wanting to do it themselves….along with the best advise of course.