Event & Venue Decoration with Passion!
Welcome to Create the Scene's website, the Event & Venue Decoration Specialists.
Proprietor Rachel Simonetti has created balloon decorations, designed and styled weddings, parties and corporate events for over 28 years.

***Some availability left for Christmas & New Year Party or House Decor & Deliveries***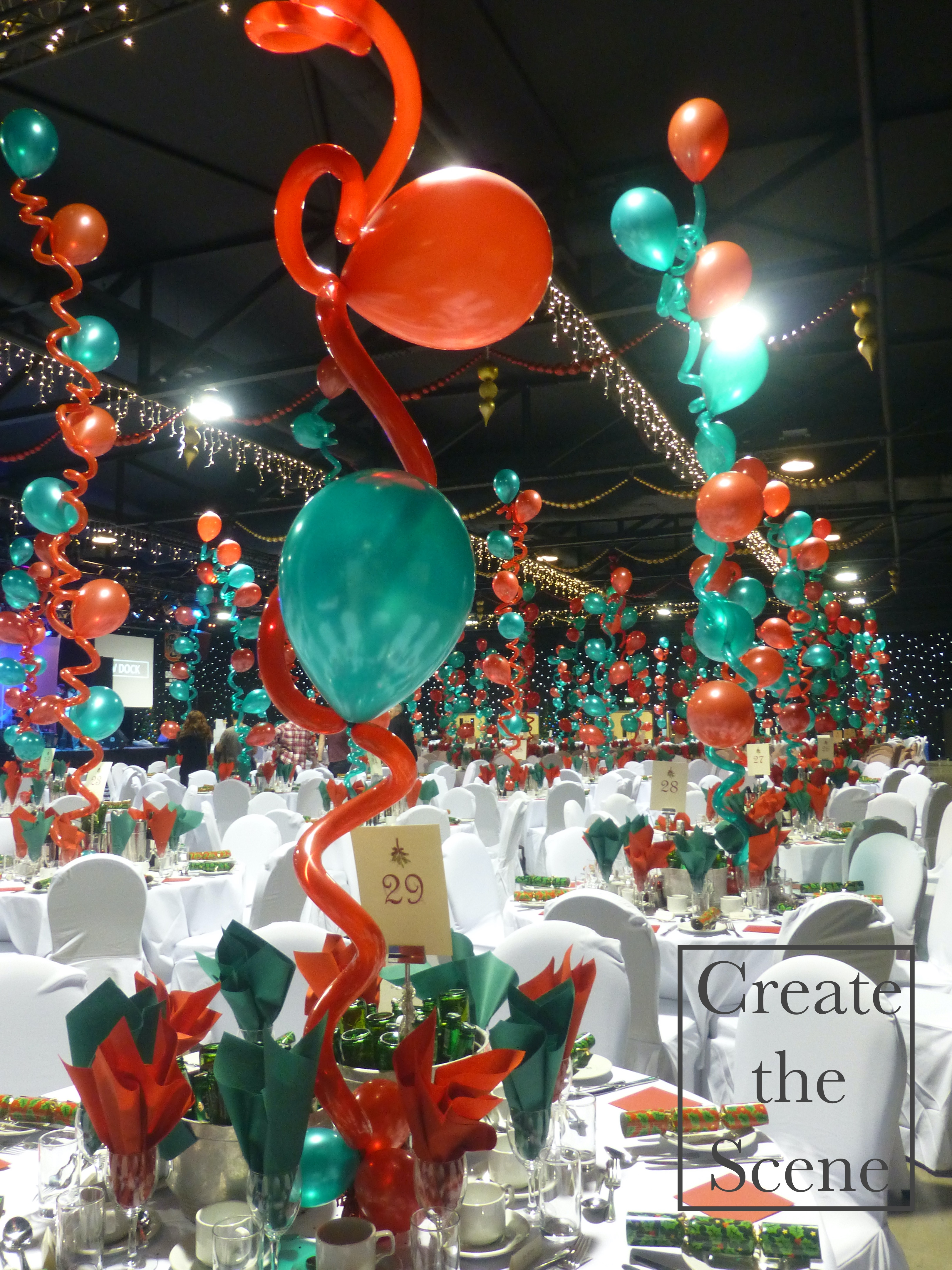 _________________________________________________________________
Create the Scene is a friendly, bespoke event and venue decoration business serving Leicestershire, Derbyshire, Nottinghamshire and Warwickshire. We often travel all over the UK for corporate clients and large parties, so please enquire if your venue is further afield.
Our small team prides itself on its passion for a personal service, its creativity, and has a reputation for reliability. The is why our clients, hotels and party venues, have come to rely on us.
We have an extensive range of venue decoration and styling, enabling successful coordination of your colours, theme and style throughout. Create the Scene will provide as little or as much decoration as you need, whether you want to create maximum impact or subtle elegance.
Catering for any event, corporate or private, whatever the size, we shall enhance and transform your event space making your chosen venue personal to you event.
Whether you require understated and elegant, dramatic or if you have a message to get across, ask us to Create your Scene!
Customer Comments
'Hi Rachel, its Kyle and Kim currently in Mexico. We just wanted to say a massive thank you for creating a dream wedding day. It was absolutely perfect. We couldn't of asked for anything more perfect than what you did. The compliments we received were amazing so thank you for everything you did for us. Kind Regards Kim & Kyle.'
'Hi Rachel, I hope you are well. Just wanted to say that Dave and I were overjoyed with how the Langton ceremony room and the Bosworth room looked at our wedding at the Hilton hotel. The peach uplighters, the table decorations, the chair covers and all the peach swags etc. were wonderful and created a beautiful atmosphere to what was a fantastic day for us both. Thank you for everything. Kind Regards Judith & Dave'
'Well what can I say about the room decorations for Em and Jons wedding, it looked amazing, the comments from the guests were brilliant. I cannot thank you enough for all your hard work in helping to make their day so special. If you have somewhere I can write a full review let me know , when the photos come I'll send you some . Thankyou once again . Christine Xx'
Catch Create the Scene at these wedding shows this year:
Watch this space for forthcoming shows!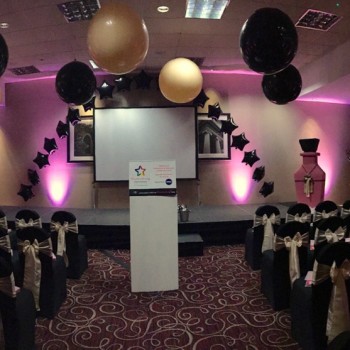 Corporate & event decoration for product launches, conferences and dinners to impress… get your message across and impress with our creative displays and innovative ideas....
Making your wedding day beautiful with wedding decoration from the specialists with over 27 years of expertise in transforming and personalising venues for our couples,...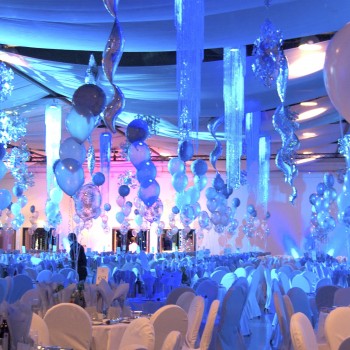 Balloon decorations are a fantastic way of adding instant colour, movement and joy to any event be it a wedding, house party or corporate event....